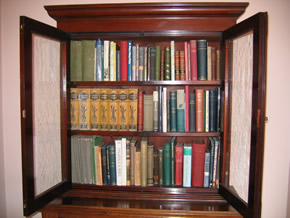 Owl Books is located just outside Kinlough village, Co. Leitrim in the north-west of Ireland. We have been selling books since 1998.
The owners, Caroline Shiel and Maurice Connolly, both have qualifications in the field of natural history.
Caroline holds a degree and Ph.D in zoology from the University College Galway and consequently specialises in natural history books. Maurice's main interest is 20th century Irish history.
We stock a wide range of topics including natural history, travel and topography, military, Irish interest, religious, biography and children's books.
We welcome any enquiries.